Best Dental Clinic
in Robstown, Tx
Welcome to Robstown Smiles! We pride ourselves on providing the highest level of dental care to our patients, and this is what makes us the prime choice for a dentist in Robstown, TX, 78380. We strive to ensure that each time you have a seat in our chair you feel secure, welcome, and comfortable.
Our dental care offers various different Robstown dentistry services; routine cleanings, dentures, crowns and bridges, pediatric dentistry and more: we have you covered. Take a moment to check out our patient reviews to learn about the full Robstown Smiles experience!
Our Dental Services
Here at Robstown Smiles, we are proud to offer a wide range of dental care services to help you achieve your healthiest and happiest smile.
Dental Emergency
No appointment? No worries; We know that a dental emergency can happen at any Time, and we are committed to providing the highest quality of care when you need it the most.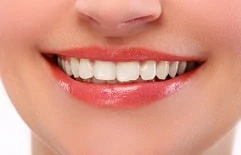 Teeth Whitening
Professional whitening sessions remove years of surface stains to reveal a gorgeous and bright grin. You'll be amazed at how much better you feel about yourself after just one session.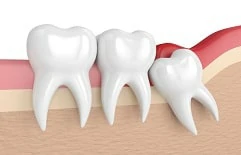 Wisdom Teeth
Wisdom teeth removal is often recommended to prevent pain, discomfort, or damage caused by incorrect development or eruption. If your wisdom teeth are causing problems, our team can help you find relief.
Kid's Dentistry
Getting off the right foot is important for your child's dental care. We're here to provide your little ones with the compassionate care they need. It's never too early to start taking care of your child's teeth!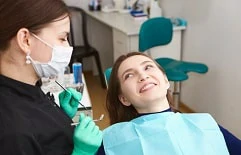 Gum Treatments
Gum treatments are often recommended to eliminate harmful bacteria that can wreak havoc on the gum tissue. If you're experiencing problems with your gums, we can help.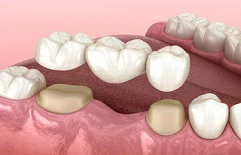 Crowns & Bridges
Crowns and bridges are a great way to restore your smile after tooth loss or damage. Our team is experienced in measuring, crafting, and placing crowns and bridges, so you can rest assured that you're in good hands.
Root Canals
Root canals are often recommended to eliminate infection of the tooth's nerve. If you're experiencing problems with your tooth, we can help. Please book your appointment now with our dentist!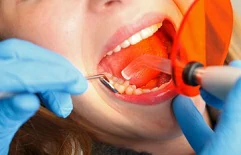 Composite Fillings
A natural-looking way to address tooth decay. Composite fillings are a great way to address tooth decay. They provide a natural-looking option that blends in with your existing teeth.
Nitrous Oxide
Nitrous oxide is a safe and effective way to help alleviate anxiety during dental procedures. Our staff is highly skilled in administering nitrous oxide, so you may feel confident that you're in good hands.
Intra-Oral Camera
Used proactively to detect signs of oral cancer. An intra-oral camera is a great tool that helps us detect signs of oral cancer. This allows us to catch problems early and provide the best possible care for our patients.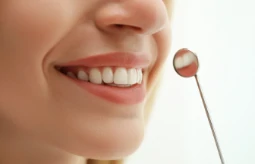 Cosmetic Dentistry
We offer a variety of cosmetic dental treatments to help you achieve your perfect smile. From teeth whitening to porcelain veneers, we can help you achieve the smile of your dreams.
General Dentistry
We offer various general dentistry treatments to help you maintain your oral health. We are dedicated to providing the highest quality of care and will work with you to create a treatment plan that is right for you.
Dr. Ahmad Almasri
Your Dentist in Robstown, TX
Licensed general dentist with 2 years of experience in the dental field. Patient centered with a passion to educate patients about their oral health. Treating active diseases including, but not limited to, Providing Prophy and SRP, Restoring cavitated teeth with simple restoration or crown and bridges, Root Canal Therapy including first and second molar, Extraction of teeth including impacted wisdom teeth, Always willing to learn and excel in different aspect of dentistry.
Clients
Testimonials

Dr. Sumeet Malhotra was very kind and understanding towards my kid during our visit. My child is very scared of dentists to begin with. But he took the time to talk to them through the procedures and calm them down. He never talked down to the kid – neither did he apply pressure if they were not ready for the procedure.
Janet Johns
My kid's LOVED it! Entertainment while waiting (which wasn't long at all) and the rooms were very colorful with TVs. They literally made my daughter feel at home with a pillow and blanket. They were great Very patient definitely recommend!!
Katrina Nicole
We absolutely love everyone at Robstown Smiles all 5 of my children had work done there; and everyone was so friendly and inviting.
Joy Saenz-Perez
My baby had his 2nd dental exam here. I LOVED our assistant and Dr. M, he's so good with children!
Brandi Rendon
Took my son and for the first time he didn't have a bad experience at the dentist! Thank you Brandi Lopez for doing great with Christopher!
Joel Salcido
My son was referred to Kennedy dental, who then referred him to Saratoga surgery. Brandi let me know her dr was great with kids. My son has always been afraid of the dentist. He did awesome. Great staff!!!
Samantha Rios
Brought my kids here. We loved it. I love the staff and dr!! 5 stars
Brandon Elizondo
I loved Robstown smiles. The best dentist office I've ever been too. And I'm so happy I made the choice of switching over. The staff is friendly and the doctor works so great with kids. I recommend them to everyone!
Jenny Hernandez
I had a great experience today with my son after moving him from another dentist. I loved it!
Samantha Lynn
Polite and positive staff !
Claudia Gonzalez